V is for visual, video, vibrant and viral…
Because vamping it up, oops, I mean ramping it up, in a visual kind of way is the future of digital marketing and something you need to plan, use, and refine.
Let's face it, in the frightful season of freelance, looking in the mirror is sometimes a scary proposition.
More frightening is the realization that, not only do you need to face the responsibility of taming the monster of making a living on your own but, working it online has more demons and ghouls to contend with.
Look, like me, you already know content marketing is an integral part of your freelance biz plan and digital footprint — although it's often ghost-like with proper use.
Anyway, haunted or not, you better grab your witch's broom or Nimbus 2000 (whatever) and fly with me into content marketing's visual realm.
A realm where design goes from invisible to vibrantly alive, you know, undead!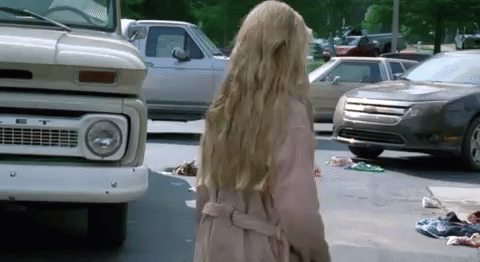 Remember, the visual elements you develop for your digital properties transcend structural, visual, and message while communicating you.
My crystal ball takes you on a visual journey to show you how (tiny things to giant) your content marketing future depends on what vivacious visual content you conjure for future freelance success.
(Okay, so I don't have a crystal ball but, I have been working on and learning some things I think you can easily implement, too!)
It's simple, really: content needs to match consumption.
Poof. Just like magic, visual content increases the impact of your message and boosts clicks and shares.
Visuals make your messages more memorable, reinforcing ideas, stories, and data.
Purposefully and efficiently using visual components in your content marketing strategy is integral to hit the bigger, braver, and bolder marketing metrics of 2016 and beyond.
(1) What's visual lately?
Visual as in viewpoint…
…or more pointedly UX, or user experience, is the measure to start with.
Andy Crestodina gets straight to the data and lets you know when to keep it simple and straightforward in your navigation design and copy. He stresses how navigational decisions impact both traffic and conversions but, is distinctly a matter of your site design, significant to the UX you want to create.
Beyond a "best use" navigation and labels plan, remember your homepage design is the first digital test to evaluate the use of visual design in presenting your marketing message.
In Barry Feldman's post on Andy's Orbit Media site, he dissects homepage elements, offering a helpful checklist. Again, reinforcing the idea of a compelling user experience (UX) as the top goal for this (often) first digital touch.
Every detail matters.
"StoryBrand" workshop, the brainchild of Donald Miller, shrinks the scope of your homepage's job to highlight just three things to deliver your business story and core message.
Simply and concisely written — that's your target for a successful brand story message and website homepage — and what visitors want.
I love how Donald explains the "grunt test" reasoning behind this system to inspire you to offer a compelling message without making people have to think. In essence, at this initial touch point, your brand story content has one objective — for people to "get it." You're going for a no-brainer!
Here's the simple formula Donald offers to create your business brand story and sculpt an accurate message for digital impact. There are three questions you need to answer, he says, by clearly communicating your brand message:
What is it you offer?
How does it make my life better?
What do I need to do to buy it?
The example above shows exactly how StoryBrand takes its own advice in their homepage message and hey, who doesn't want to revolutionize their marketing and grow?
Engaging and connecting with people/customers also resonates with most businesses. Clear CTAs give the option of registering, learning more, or even starting with a free course. Any visitor, any type, finds a precise path for what to do next.
Visual as in visceral…
At least that's my take on this video example Ann Handley presents. She talks about it in this blog discussion about making your marketing message bold. Brave. Big.
For me, this video is both intriguing to watch and hard to watch (so watch it) but, it makes Ann's point. Explicitly. Thanks, Ann, er uh, maybe not.
You may already be familiar with Dove's "Real Beauty" campaign, but I only recently experienced the impactful message this "Sketches" video (below) delivers:
Visual as in valuable…
That's what Wisteria's best practice video of, well, best video practices, is. Not to mention, those guys are funny while they educate, inform and demonstrate all kinds of useful stuff to help you get started with making videos. I know I'm using tons of their tips! 
Visual as in, well, visual…
Pamela Wilson gets around the web (digitally speaking) but, her message about visual properties — imperative to apply when presenting content digitally — remains consistent wherever you may run into her.
From her Big Brand System message to her Copyblogger posts, webinars, and training, and quite likely, as part of her brand new book, Master Content Marketing, Pamela stresses the use of a clean design with user-centric specs in place as best practice.
Break Visual Elements Down
Elements Pamela suggests for you to keep in check for web-friendly design include:
Use of White Space. Part of design is what's not designed, including the purposeful use of white space to break up blankets of words and to ease eyes and minds from distraction.
Liberal Use of Headings and Subheadings. Help scanners easily understand your post or direct them to sections of interest, quickly, while adding to the flow of your message.
Keep Paragraphs Short. Use block point quotes and tweetable text to highlight ideas.
Use Font Style Pairs and Appropriate Font Sizes. Ease of readability, clarity in style, and your site's tone are factors.
Bold, italics, bullet or number lists, and outlines. Make points both significant and easy to digest with these format variations to add impact and aid flow.
Use of Brand Colors and Design Consistency Matter. Your identity builds in part by showcasing company Logo, colors, tone, and other visual branding cues to make a visual statement, consistently, and to build brand recognition.
Use of the Right Visuals. Use graphics relevant to your content to add meaningfully to your VIP message.
Mix Your Visuals. Use embeds, photos, drawings, charts and graphs, SlideShares, etc. to keep things interesting and surprising.
I feel like there're other items for this list but, off the top of my head, these are things I remember seeing and hearing more than once in Pamela's extensive body of work.
It seems to me, her biggest takeaway regarding visual content is the message that visual content is greater than a website, page, single post, or just the content within the content.
Visual content embodies an overall feel, attitude, and experience, thoughtfully built to optimize your brand and business while emphasizing UX.
Visual content embodies an overall feel, attitude, and experience, thoughtfully built to optimize your brand and business while emphasizing UX.
Click To Tweet
Is that what you mean, Pamela? (I thought so, anyway!)
To Match Web Consumption Means Video
(2) Why video?
Content relies on context for your particular business and blogs focus on an appropriate content media mix, or sometimes on only a specific content type, for example, podcasts.
Your best content, marketing, and media mix always reflect what's right for your audience and your business, alone. There's no single formula to create a unique content hub sure to resonate with customers for your business model.
Still, you need to get in and stay in the game to find your winning formula.
Just as content marketing was unheard of for a valuable marketing resource not so long ago, video content is now exploding and keeps growing by astonishing leaps and bounds.
Cisco reports reveal,
"It would take an individual more than 5 million years to watch the amount of video that will cross global IP networks each month in 2020."
Further, the report states,
"Globally, IP video traffic will be 82 percent of all consumer Internet traffic by 2020."
As the lovely Ana Hoffman explains,
"…you no longer have a choice whether or not to deliver your content through video. Video is now the primary way people want to learn, shop, and interact online."
In this Traffic Generation Cafe post, Ana further gives you not only more shocking statistics, but also a nice and easy "how to" to turn your blog posts into videos, and quickly. How about that?
Going Video Takes You to Your Customers
Vidyard's infographic, Marketers Who Use Video Outperform Their Peers, provides data to support that claim, further suggesting the need for online businesses to pay attention to the trend to video as a sparkling piece in your digital arsenal.
(The infographic used to present Vidyard's data and information clearly, concisely, and memorably, deserves a nod to visual…)
Look, I'm completely happy writing my life away, hidden behind my trusty keyboard. But, even I've been working on video production for a number of reasons. Most online businesses will find valuable ways for presenting concepts, ideas, products and stories, educating customers, and much more. Using video is a path to build your digital brand into the future.
I've noticed Barry Feldman and a few other writers I admire using a tool called Visme, lately. It has a fantastic free version you can check out for yourself.
Try All Kinds of Visual Tools
Working with and experimenting with the Visme software inspires me to do a lot more with it.
What's different about Visme is that it brings a smorgasbord of interactive elements to your presentations and visual designs. It's fun, too, including audio, animations, embeds, links, charts and graphs, illustrations, and more.
I think it's a great stepping stone or gateway to full-blown video production and adds a new and exciting medium for your content and blog media mix.
Hey, who knows? Creations in Visme may even integrate into your video productions somehow, just like I find myself using my magical artist friend, Canva, intermingled into my Visme projects.
I love using Canva in combination with producing eBooks, for example. I just integrate my Canva visual designs into professionally crafted, quality eBooks, thanks to Beacon.
Interactive is the direction content is zooming towards, and every engaging touch becomes more vibrant with visuals in a multitude of ways, as the examples above show.
(3) Visuals as in vibrant with a capital "V."
Making your content vibrant isn't a matter of the visuals alone if you're still just spewing content for content's sake. Vibrant means engaging and exciting and unique.
Vibrant means valid and valuable and variety when it comes to content.
In fact, making content vibrant requires a virtuoso. Jay Acunzo explains it so well in this little gem that talks about how you have no choice other than to take it up a notch as a content chef and not just another line cook!
So, now that the Vs are lined up and ready for take-off, it's time to go viral, right?
(4) Viral isn't viable in most cases.
Content that goes viral isn't relevant to me, and you probably don't need to "go viral" either to get the content marketing results you're seeking. Viral happens. That's it.
Unless you're a celebrity, or in the news, (i.e. a current event) viral just happens and often is accidental, a fluke, a lucky strike, whatever.
It's often entertaining or funny, strange or extraordinary, mystifying or scandalous. Viral is often cute or enlightening, or just plain hype with little or no meaning, overall. Lots of viral "fads" and opinion-raising spots, along with world news events, seem to surface.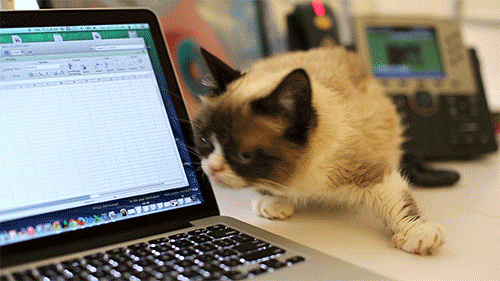 Look, here's my simple point. Going viral is meaningless to me while getting customers or gaining business is what matters. To me, it's a quality vs. quantity discussion.
If 5 million people view your viral content and no one visits your site or contacts you for business, who cares?
Let's Review
Visual encompasses more than meets the eye. It starts with the basics and aims for "vibrant."
Like a ghost, some of the best visual design and content marketing whispers in the background, but most definitely impacts how you are perceived as an online freelancer.
With a focus on UX, visual design begins by constructing a digital framework from navigation and homepage elements to developing a concise brand story and core message.
Infusing a visual identity, consistently, into your digital footprint helps to build and strengthen awareness and brand recognition.
Infusing a visual identity, consistently, into your digital footprint helps to build and strengthen awareness and brand recognition.
Click To Tweet
Visual is the design you embrace on every strategic level in your business. From foundational concepts to business and marketing components and all the way down to each minute detail of the content you produce, digitally or otherwise.
Video production is the newest visual frontier for cutting-edge value-added content.
The visuals you create and employ represent you!
So, go ahead and make those visuals valuable, visceral, various, voluptuous, visionary, valid, vulnerable, and — Yes! — especially vibrant.
Viral isn't important; victory is connecting and engaging through the value you bring.
Bring your "V" game and purposefully optimize and strategize your visual you.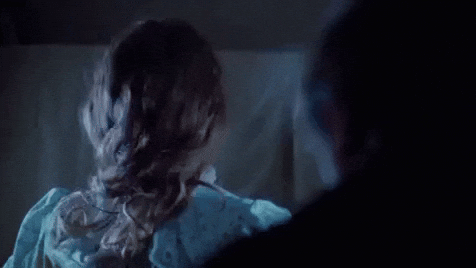 Oh, and…
Happy Halloween!
Sue-Ann is a content writer for business. Besides an obsession with quality content creation, she loves reading, writing, and learning.
Latest posts by Sue-Ann Bubacz (see all)