So you took the leap and decided to become a freelance writer. Exciting isn't it?
The first few days, or weeks even, you might be riding the self-employment high and envisioning working from tropical locations and money just automatically rolling into your bank account.
But then reality starts to sink in and you realize this isn't a piece of cake, and you aren't making thousands of dollars right away.
No one is finding your website and you don't have any clients. Freelance writing is hard.
All of a sudden, being a successful freelance writer feels pretty darn impossible. And you're thinking about giving up.
But wait! Don't quit on your dreams just yet. I'm gonna let you in on a little secret.
I'm going to share with you the No.1 thing you need to be successful at freelance writing.
Because, being a freelance writer is easy. But being a successful one is a lot harder, but definitely achievable.
And really, don't we all want to be successful at what we set out to do in life? Yeah, that's what I thought.
So, are you ready for the #1 thing you need to get that success?
Okay, here it is.
Persistence. That's it.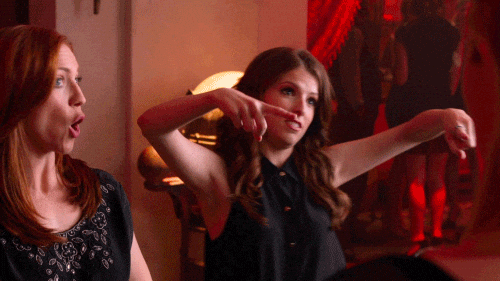 That is the main ingredient in the secret success formula for all freelance writers, and really just any successful entrepreneur in general.
It's not special skills or a background in writing that you need to be successful, it's persistence.
This is the only thing that will take your freelancing career from wanting to be successful to actually making money and being successful.
This may seem simple, but persistence is anything but easy. There will be times when you want to quit. There will be dry spells and moments of weakness.
Being persistent will help you get through those barriers and actually start achieving your freelance writing goals.
Persistence will always pay off. If you want more clients, more traffic or more sales, being persistent is the best way to get there.
Keep Taking Daily Action
Every day that you make even 1 percent more progress towards your goals is a success.
If you have read Darren Hardy's book The Compound Effect, you know that it is the small actions every day that build up over time to create huge results.
Put in the effort daily to write new content, pitch new websites, apply to jobs on job boards or even just learn how to get better at freelance writing.
It can be hard to continuously put in the work, especially if you aren't seeing any results yet. But remember that if you are persistent, the work will always pay off.
Every positive action you take in your freelance writing business is an action that brings you closer to success, even if you can't see it yet.
It Takes Time; No One Became a Success Overnight
We have all heard stories of "overnight successes." People who suddenly made all of their dreams come true and accomplished major goals.
But in reality, those people put in years of hard work to suddenly become successful.
SHORTEN YOUR LEARNING CURVE
Did you know that Brent gives away tons of free resources to new freelancers, including pitch templates, getting started checklists, and optimized schedules?
Enter your email address to gain access to his free resources now:
Your freelance writing career will not automatically be profitable in the first week, or maybe even the first month. If you are truly committed to making this your career, you have to be in it for the long run.
Accept the fact that you need time to grow a successful business.
Accept the fact that you need time to grow a successful business.
Click To Tweet
It's okay to be the tortoise and go slowly.
Give yourself grace and don't get too hard on yourself if things aren't happening right away.
After a while you will have a series of small successes that will lead to bigger wins and soon you will be crushing your goals.
Get Your Mind(set) Right
I can't stress to you enough how important it is to have the right mindset.
Maybe it is because I'm a bit of a personal development junkie, but mindset is a huge factor in success.
You need to have the mindset that this will work and that you will be successful. But you also need to have the mindset that you are willing to persist until you see results.
Go into every situation with the attitude that you will do whatever it takes to succeed, and you will not give up until you do. A strong mindset is so important if you are going to be persistent.
You need to have the mentality that you will keep pushing, keep applying to jobs, keep pitching posts until something happens.
Mentally prepare yourself that you will have set backs, but accept that this is okay and it is only natural on the path to success. No persistent person has ever done something and not failed before they were successful.
Don't Compare Your Progress to Others
It is easy to get discouraged if you are reading about other freelancers who made $2,000 in their first month and you are still trying to get to $500 after several months.
Everyone's journey on this freelance writing ride is different. Your success will not look like someone else's and neither will your failures.
Don't compare how you are doing to how others are doing.
Don't compare how you are doing to how others are doing.
Click To Tweet
They are not you, they don't have the unique skill set and point of view that you have.
Maybe they happened to find a great gig or they leveraged past skills in away that was beneficial to them.
Whatever it is, it doesn't matter. What matters is that other's achievements are proof that success is possible. I like to remind myself often that if others out there can do this, then so can I.
You are just as capable of success as any other human on this planet. You just need to consistently put in the effort and never give up. Be persistent and your success will come too.
Bonus Tip: Focus on One Thing
To really increase your success and multiply how quickly you can achieve your goals, focus on one thing.
It is easy to get overloaded with information and people telling you what to do and how to do things.
In order to really step up your level of success, focus on one thing, be persistent and don't give up.
If you want more clients, focus on pitching 10 new potential clients everyday.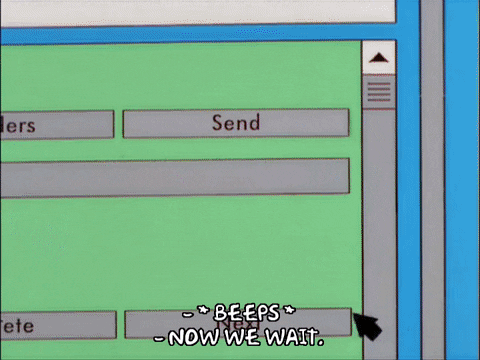 Focus solely on that and be persistent about it. You might not see results at first, actually you probably won't, but that's okay.
Be persistent with your one thing and eventually the results will come.
Starting a freelance writing business is hard. It's not some "get rich quick" scheme that will allow you to move to the Bahamas next month.
That being said, it is possible to be a successful freelance writer, if you have persistence.
I've been in your shoes, and I still struggle with this too. There were times when I felt like I would never find a client or no one would ever like my writing.
But you know what? I kept going.
Even when I applied to countless jobs and got no responses. Even when I was pitching guest posts and didn't hear back.
I just kept being persistent, and eventually my efforts started to pay off. I got one client and then another and suddenly I could start to see the results of being persistent. I felt 10 times more confident that I would be successful.
And this will happen for you too. Once you get that momentum going, that's all you need. Your persistence will make you successful.
Sure, some days are harder than others, and sometimes you get stuck in self-doubt and questioning yourself.
Don't get stuck in self-doubt and questioning yourself.
Click To Tweet
But don't believe the voices telling you that you can't do it. Pick yourself up, give yourself a pep talk and keep being persistent.
Don't let your failures hold you back. They aren't failures, really, they are just lessons learned.
So, from one freelance writer to another, don't give up. You can do this. Just be persistent and I know you will be successful.
Melanie Kernodle is a freelance copywriter and blogger for hire who specializes in small business blogging, entrepreneurship and personal development. After a few lackluster years in the corporate world, she recently ditched her "normal" job to pursue her entrepreneurial passions and create a life of freedom.
Latest posts by Melanie Kernodle (see all)