If you're thinking about becoming a freelance writer, there's a good chance you feel underqualified. It's okay. It's something almost all of us went through when we started freelancing.
You might not have any professional writing experience. Maybe you don't have any writing samples. And what happens if you dropped out of college? Would you have better luck getting work if you had that fancy degree?
I do have a bachelor's degree in the field. (It's a mouthful, but here it goes: I hold a bachelor's degree in communications with an emphasis on professional writing and a minor in social media marketing.) And guess what?
I didn't really need it.
This is actually something I learned quite early once I decided to freelance full-time. If my only reason for getting a bachelor's degree was to get a job, I would have dropped out of college within my first year of freelancing full-time (which I was doing while going to school). In my case, I got my degree because it's always been a dream of mine, but I didn't need it to become a successful freelancer.
As someone who's worked as a freelancer on both sides—without a degree and now with one—I can offer a little insight into the topic. Take a look.
What They Don't Teach You in College
Let me be completely honest with you. While I learned a lot in college, most of the skills I use in my freelance writing career are self-taught.
While I learned a lot in college, most of the skills I use in my freelance writing career are self-taught.
Click To Tweet
Yes, I took classes in writing press releases and putting together media kits and writing for the technical industry. But most of that I don't actually use… and most of it you can learn free online.
START FREELANCE WRITING TODAY!
Enter your email address below and receive The 4-Step Quick Start Guide to Freelance Writing.
I also learned a lot about marketing, psychology, and graphic design, but these skills—while helpful—are far from the main focus of my job.
As someone who specializes in blog writing, I found that college didn't teach me anything new about making a living as a freelance blogger. I had one social media class where our course project included starting a blog. And since I already knew how to write blog posts and work with WordPress, I didn't really learn anything in that class (but at least I aced it!).
Here are just some skills I use as a freelance writer that I didn't learn in college:
Writing blog posts
Finding clients
Managing self-employment taxes
Working with WordPress
Negotiating my rates
Pitching guest posts to publications
Networking with influencers
Tracking my income
Working with contracts
Where did this knowledge come from? Most of it came from reading blog posts (and a lot of them). Others came from paid coursework I took through freelance writing mentors. And most of it came just from doing it, from learning from my mistakes and improving every chance I got.
Do Clients Value a Degree?
While I wasn't going to school to kick-start my career (since I was already freelancing), I did think that once I had my degree, I'd suddenly start making more money.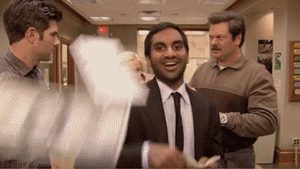 That wasn't actually the case.
I raised my rates on my website because I thought that having a bachelor's degree would make my services more valuable. However, I've had very few people bite at those rates. (Luckily, my other clients are on-going, so I still have a steady stream of work.)
Not a single client or contact has mentioned my degree. No one says,
"I'm impressed that you hold a bachelor's degree!"
You know what they do say?
"I'm impressed by your writing samples."
Because, you see, clients don't care if you hold a bachelor's degree. What they do care about is if you can write.
And a degree doesn't prove that. A portfolio does. Testimonials do. Social proof does.
And a degree doesn't prove that. A portfolio does. Testimonials do. Social proof does.
Click To Tweet
A college degree matters more if you're writing in a specialized area. For example, a client in the science industry is going to want to work with someone who knows a thing or two about science. Therefore, someone with a degree in physics is probably more suited for that job than someone with a degree in journalism.
Building your portfolio and finding your first clients without experience are topics for another post, but the point is this: If you don't have a degree in some writing-related field, don't let it bother you; it won't bother your clients.
Is a Degree Necessary to Become a Freelance Writer?
I think we've established pretty well that you don't need a degree to become a freelance writer. While the experience and clips help later on down the line, all you need to get started is a little writing talent and a willingness to succeed. Everything else you need to know about freelance writing you'll learn and acquire through the experience.
The best place to start, in my personal opinion, is freelance writing communities.
The best place to start, in my personal opinion, is freelance writing communities.
Click To Tweet
This can include blogs like this one, online forums, courses from other successful freelance writers, Facebook groups, etc.
In these communities, you'll be able to ask specific questions, learn through videos and articles, and even get information about available jobs. My first decent-paying client actually came from another writer I'd met through an online forum. She knew I was looking for work, so she referred one of her old clients to me.
In Conclusion
Does any of this mean I don't value my degree? Of course not! I wouldn't have finished it if I didn't value it. But my degree is more about me as a person and less about me as a freelance writer.
Don't get caught up in the idea that you need to have a degree or professional writing experience before you jump into the world of freelancing—and don't make the mistake of thinking a degree will help over other valuable qualifications if that's your only reason for going back to school. The information is out there, and you'll find it without a college degree…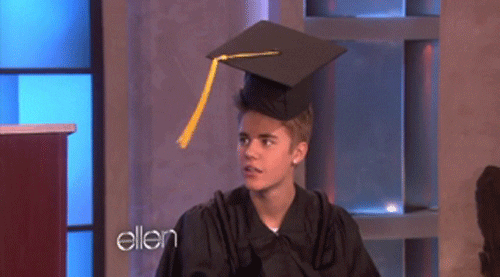 …or heaps of debt, for that matter.
Do you have a writing-related degree? Never went to college? Dropped out? No matter your level of college experience, you can become a successful freelance writer just as much as the next person. I'd love to hear your thoughts on this topic in the comments below.
Alicia Rades is a professional blogger for hire who specializes in blogging, freelancing, and lifestyle topics.
Latest posts by Alicia Rades (see all)