There's something that has being weighing on me for a while.
Since early 2015, I've been keeping a list of blogs I aim to comment on regularly — as often as possible, but at least least once every 4 to 6 weeks.
Those blogs are in just about every niche you can imagine…
Fitness blogs
Travel blogs
Financial blogs
Marketing blogs
Yes, even blogs about blogging which I have been known to rant about once or twice.
But one category I really keep a keen eye on is blogs from fellow freelancers. As a full-time freelancer myself, I want to stay on top of what's working for others with online, serviced-based businesses.
A great example would be Elna Cain.
I popped over to her blog the other day to see what's new. In fact, hers was one of eight blogs I endeavored to comment on that day from my list — and do you what I found?
The other seven were either offline, hadn't been updated in six or more months, or the domains had completely expired.
Ah, to freelance…
I've joked so many times before that saying you're a freelancer is a fancy way of saying, "Hi! I'm f*cking broke and can't hold down a day job."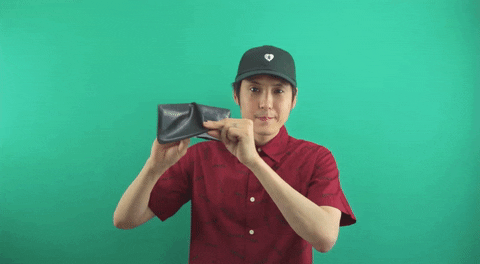 Not true in every case — but more than once, I've had disgruntled ex-freelancers claim that earning a healthy, full-time income online is nearly impossible.
Listen, self-employment isn't for everyone.
It isn't.
And it's okay to admit if it isn't for you.
But if you're new to freelancing — whether that's freelance writing, graphic design, web development, social media management, or otherwise — here's a bit of cold, hard truth for you:
If you don't get your ass in gear, you're going to fail.
Guaranteed.
You think 40 hours a week is a lot?
Try 100.
That's what I did when I got started back in 2014.
Because if I were going to fail at this whole online business thing, it sure as hell wasn't going to be for lack of trying.
So let me break this down for you.
Are you an excellent writer?
It doesn't matter.
Are you thorough, organized and have excellent attention to detail?
Great! You sound just like every other virtual assistant.
Are you a highly motivated person with outstanding people skills and a positive attitude?
Wonderful. Good for you. Go work at Starbucks.
Do you want to know the one skill you need to succeed — above all others — as a freelancer?
Do you want to know the one skill you need to succeed as a freelancer?
Click To Tweet
It's simple.
Business development.
Being able to source, pitch and close prospective clients — in other words, getting people to pay you for your services — is the most important skill you need to learn if you want to make this freelancing thing work.
"You can make the greatest cup of coffee, the greatest sneaker, the greatest TV show, or the greatest work of art ever, but if you can't sell your product you are out of business."
— Gary Vaynerchuk
You can be excellent at what you do, but if you have no income, it doesn't really matter… does it?
When We Teach a Man to Fish…
My job description has changed quite a bit in the past few months.
Yes, I'm still a freelance social media manager. That hasn't changed.
But as many of you know, I now have hired help. It took me a lot of blood, sweat and tears to get to this point, but I no longer have to do all the day-to-day tasks myself.
As a result, I can focus on two things:
Winning new business and growing my bottom line
In other words, today I am a businessperson first and a freelancer second.
And I'd like to help you get to that point. The last thing I want to do is pop over to your blog in six months only to discover that you couldn't afford your domain and hosting any longer.
Yes, I sent out 88 freelance pitches in a single day.
And yes, I am going to show you how I did it in this post.
But before I show you how I did it, I want to teach you why I did it.
Ever heard this little nugget of wisdom…?
"Give a man a fish and you feed him for a day; teach a man to fish and you feed him for a lifetime."
I can simply feed you the fish (the steps) — but I'd rather teach you how to fish… in other words who I pitch, how I pitch, and why I pitch the way I do. Both a philosophy and business lesson, I suppose.
It'll take you an extra 10 minutes of reading, but it could completely change — or save — your online, service-based business.
Please read on.
Start by Tracking Your Results
Do you know your sales funnel numbers…? 
Y'know… your conversion metrics?
You had better.
As the saying goes,
"If you don't know where you're going, any road will take you there."
If you're serious about growing and eventually scaling your business, you need to know how much every pitch you send is worth.
(For example, every pitch I send right now is worth about $14.56 per month, and I'll show you how I came to that conclusion in just a moment…)
You might not know your exact numbers currently, but start tracking your results today. This information will be immensely helpful in years to come.
For example, my goal — by the end of 2016 — is to double my profit while reducing my working hours to fewer than 20 per week.
(And yes, I am on track to meet that goal…)
To do it, I calculated that I'm going to need to send out roughly 10 pitches per weekday for the remainder of the year.
Here's why:
For every 100 social media management pitches I send, I will get 18 replies.
Out of those 18 replies, I'll book meetings (phone or Skype) with 13 of them.
Out of those 13 meetings, 9 will result in a proposal sent.
Out of those 9 proposals sent, 5 will give me a green light to get started.
Out of those 5 green lights, 4 will actually pay their first invoice and commence service.
(Note that I require clients to prepay before their first month of service begins…)
At the time I am writing this post, my average client is paying a monthly invoice of $364 USD. So if I send out 300 proposals in a month, I'll typically win 12 new clients with a combined recurring invoice amount of $4,368 USD per month.
[$364/month/client * 12 new clients = $4,368/month]
[$4,368/month / 300 proposals sent = $14.56/month per proposal sent]
Impressed?
Don't be.
It isn't that I'm better at business development than the next guy.
I just make it a priority and a focus.
I treat freelancing as a business and not as a hobby.
If you want to succeed, treat freelancing as a business and not as a hobby.
Click To Tweet
Which is why I sat down two weeks ago and hammered out 88 pitches in a single day.
My Disclaimer (This Might Shock You!)
What I'm about to share with you might contradict everything you have previously heard about pitching.
From Brennan Dunn to Laura Pennington to Michael Brown, you've probably heard not to copy and paste the same pitch to every prospective client, right?
Well, I disagree… because I do copy and paste virtually the same pitch over and over again.
And it works for me.
And it allows me to crank out a ton of pitches in a very short period of time each day.
Here's my simple philosophy on pitching:
Reuse the same pitch, and make it an obvious copy and paste job.
Stop cold pitching your services — instead, go where business owners are actively looking to hire you.
Think big and get a ton of pitches out every week… nothing else is as important.
Look, I get it.
Many professional freelancers — like the caliber of people I feature on Better Freelancing — focus on fewer albeit higher quality pitches.
And there's nothing wrong with that.
Feel free to think of those guys as steakhouses.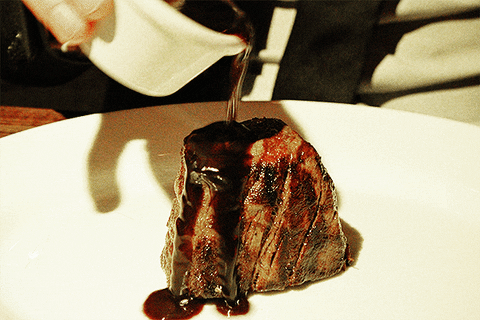 They work on wining and dining big names with deep pockets. They pitch elaborate meal ideas with multiple courses. They take their shit super seriously. They don't entertain a ton of dinner guests every night, so they have to make each one count.
And that's cool.
But that's not me.
It just doesn't mesh with how I do things.
I'm the mall food court of freelancers.
I focus on quantity. A volume play, in other words. The food I offer is delicious, relatively inexpensive, filling, and easily accessible. It serves its purpose and there's nothing flashy about it.
It's also easier for me to hire part-time help to work in my food court and handle a lot of the daily tasks. I don't need gourmet cooks in my kitchen. It sure makes scaling my business much easier in the long-term, doesn't it?
Look, here's the God's honest truth…
I decided a long ways back not to bother competing with social media agencies or digital marketing firms to win the big brand names.
First off, I like the job security that comes from having a fair number of clients rather than a few with deep pockets…
But more to the point, there are so many small businesses — solo professionals, for example — who don't need an agency. They simply want an active social media presence for online credibility. So I thought to myself, "Why not focus on the small businesses who want a no frills approach to social media?"
Why not focus on small business owners who don't want or need anything complicated?
Click To Tweet
I ran with that idea and branded myself as a cost-effective alternative to agencies. In other words, I chose to specialize in working with budget-conscious small businesses and startups.
And it paid off.
Look, there's nothing wrong with teaching people how to charge what they're worth and to never undervalue themselves.
But if you're brand new to freelancing, you probably have very little in the way of contacts, experience, portfolio samples, and testimonials.
And you have to start somewhere.
So please — if following advice from gurus (steakhouses) isn't working for you, try thinking of yourself as a mall food court instead.
Just most importantly, don't fail and go out of business, okay?
You can do this, no matter what the gurus try to tell you.
In fact, I recently came across an article from a well established freelancer. She loves to boast about her decades of experience. You'd probably know her name if I used it here, but I won't — not because I'm above shitting on a person who gives out bad advice, but I simply don't wish to attract drama.
Long story short?
Her message to newbie freelancers — and I'm paraphrasing here — is, "No, not everyone can be a freelance writer. If anyone could do it, everyone would already be doing it. Just because so-and-so built a successful writing business doesn't mean you can, too."
Do you know what that sounds like to me?
Bullshit.
Because everyone can earn a living at some level by offering their skills and services to small businesses.
So please, drop the "guru" act… I know it helps to sell courses when we, as freelancing professionals, make it sound nearly impossible to duplicate what we do.
But make no mistake — anyone can do this.
And no, I'm not selling a course here.
In fact, I'm about to give you my go-to pitch for free.
Where should I send it?
MY PITCH TEMPLATE
I'd like to send you a free copy of my standard pitch template. Please enter your best email address below:
So without further ado, here's how I pitched 88 prospective clients in a single day… and spoiler alert! It took me less than four hours to send out those pitches.
And at the time I'm writing this, I've already had meetings with 12 of these prospects and turned four of them into paying clients.
Okay, Finally… Here's How I Did It!
Did you download my pitch for free above?
Good.
Now, in truth, I varied the verbiage ever-so-slightly depending on the platform. But you'll get the idea.
You'll notice I start the pitch by linking to a video introduction of myself.
No, that video isn't personalized for each pitch.
But including a video has — statistically — improved my chances of getting a reply. It helps me stand out from other freelancers, and I'm constantly tweaking my message in the video and measuring the results.
Anyway, take my pitch, tweak it to your liking, and let's get started.
Here's where I sent out my pitches:
Upwork (22 Pitches)
Ah, Upwork.
The bastard love child of oDesk and Elance, Upwork is one of my favorite go-to platforms to find new business…
Why invest countless hours at networking events and in LinkedIn groups trying to woo small business owners? The folks on Upwork are already sold on working with a freelancer and actively looking to hire someone this week.
You can cut out a bunch of work by going right to the source!
In fact, I voluntarily pay $10 a month to Upwork to get bonus connects.
It usually takes two connects to apply to a single job, so on this particular day, I burned up 44 connects to send out 22 applications.
I avoided any jobs that required me to answer additional questions — takes too long to fill out those boxes:
I focused strictly on Social Media Marketing jobs — either hourly jobs, or fixed payment jobs — with a budget of at least $250. I quickly scanned through the most recent jobs in that category and opened 30+ that had interesting titles in new browser tabs.
I gave each a quick read, ensuring I had the capacity to do the job as described, and then used my connects to apply to 22 of them via copy and paste.
People Per Hour (15 Pitches)
Literally the exact same deal as Upwork, except the category I browse on that platform is simply called Social Media. I tweaked my pitch to include my starting price in dollars, pounds and euros since all three are accepted on People Per Hour.
Fiverr (10 Pitches)
Did you know Fiverr has a neat little category called Buyer Requests?
I can browse through requests buyers have made and send a custom offer to a maximum of 10 potential buyers each day. A gig I currently offer on Fiverr has to match up a little bit with what the buyer is requesting, but you get the idea.
I entered $5 and 7 days for every custom offer I sent, and added the following to my pitch at the end:
PS: My $5 offer here is only for the gig featured above, "I will write a fun, engaging post for your Facebook page."
Fun fact!
Some of my best clients I first found by doing a $5 job for them on Fiverr.
In fact, in 2015, three of my clients — who were worth roughly $20,000 USD in revenue for the year — were folks I first did a Fiverr gig for back in 2014.
Let that one sink in for a sec, because I am pretty sure that Jaime Buckley, Maddy Osman and I are the only full-time online freelancers singing praises for Fiverr.
Craigslist (29 Pitches)
Craigslist is an awesome place for finding work.
But fear not — you don't have to go city by city scouring the job ads.
Just go to Google and type in:
site:craigslist.org "social media help"
You can replace social media help with anything you'd like — it will force all recent Craigslist ads containing that exact term to populate. Go through the search results on Google, try different keywords, and get your pitch out by email to recent job ads that look interesting.
Just be sure to avoid the jobs posted by companies with HR departments — those guys definitely don't get how to work remotely with freelancers.
Followups (12)
I worked with a number of clients on different one-off projects back before I decided to specialize in social media. Those projects included writing, video editing, voice over work, and more.
It never hurts to send out a note to those guys, such as the following:
Hi __,

How are you?

It's been a little while now since we worked together…

I'm reaching out to let you know that I have made some changes to my services. You are welcome to review them here:

As you will see, I now offer three social media service levels that vary from $129 to $299 (USD) per month.

I'm not sure if you have an immediate need for social media help — or if you'd consider working with me again — but I figured I'd drop you a line and let you know.

If you'd like to schedule a time to chat, just hit reply.

Chat soon,

Brent
Every now and then, you'll get a response from someone who either needs to rehire you or knows someone else who needs your help.
I literally have hundreds of contacts from the past two years that I reach out to periodically, and it almost always leads to new contacts or work.
I'm Not Saying My Methods Are Better…
Despite publishing an expert roundup on this very topic earlier in 2016, I've put off sharing my business development methods for a long time now.
Why?
Not because they don't work.
But because they seem to contradict what so many other freelancers are teaching and talking about online.
I'm not saying my methods are better.
But I'll tell you for damn certain they aren't any worse. I'm thriving while I watch other freelancers going broke trying to figure it all out.
And there's nothing proprietary, difficult, or exclusionary about how I search for business… anyone could repeat what I do if they wanted to.
My methods aren't glamorous.
They aren't sexy.
But they work.
And I'm sick of watching freelancers go out of business when I could have stepped in and showed them exactly what has worked for me.
I've won a lot of business over the past couple years.
So if what you have been doing isn't working, try my methods:
Keep your pitch short and generic — an obvious copy and paste job.
Go where the small business owners are proactively seeking freelancers.
Think big — make pitching the most important task of each and every day.
Oh, and last chance… want a copy of the pitch I send out?
MY PITCH TEMPLATE
I'd like to send you a free copy of my standard pitch template. Please enter your best email address below:
As I wrap this post up, I'd like to know — what's the greatest number of pitches or freelance job applications you have ever sent out in a single day?
After sharing my 88 pitch day with you, I challenge you to beat it!